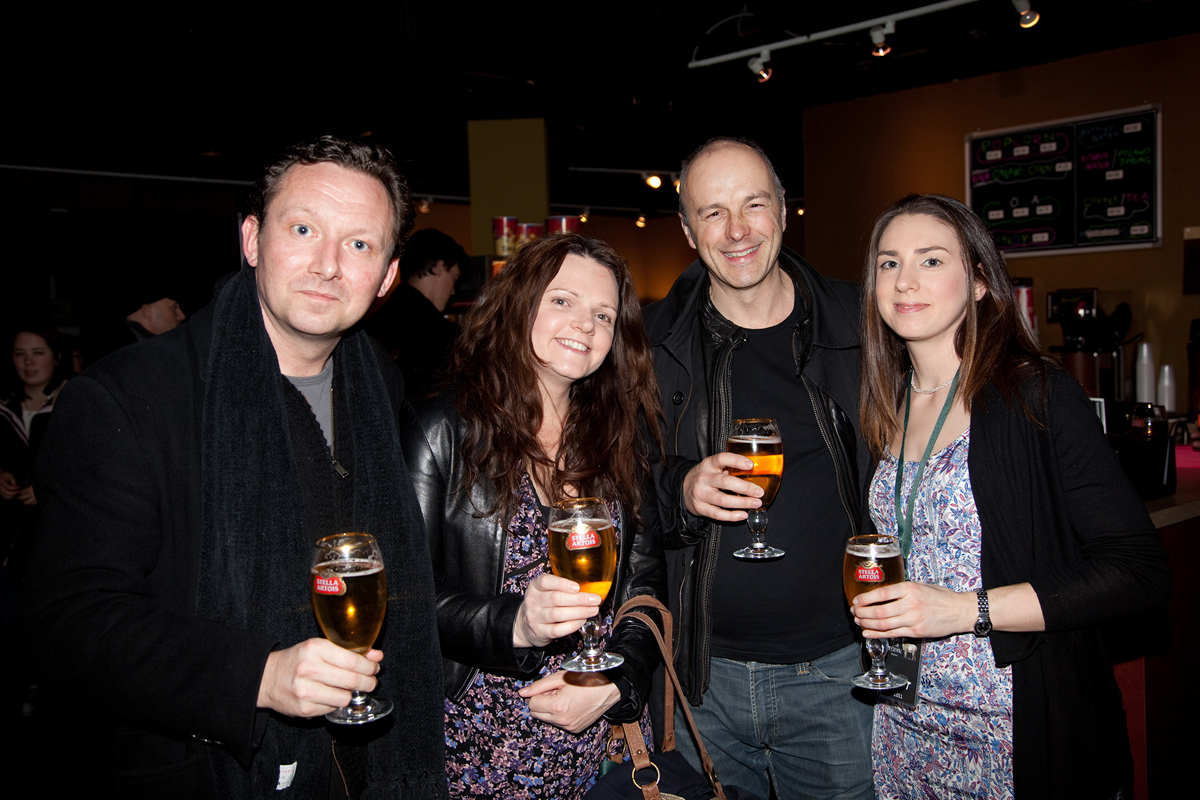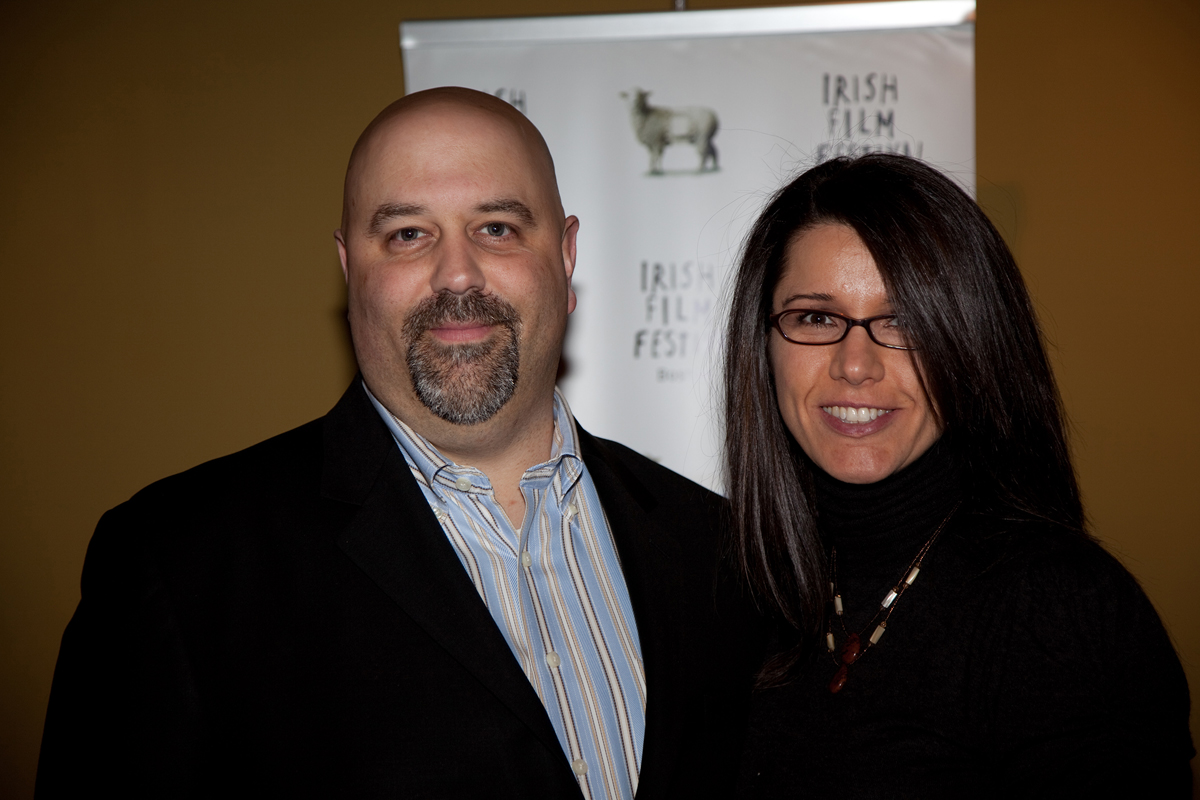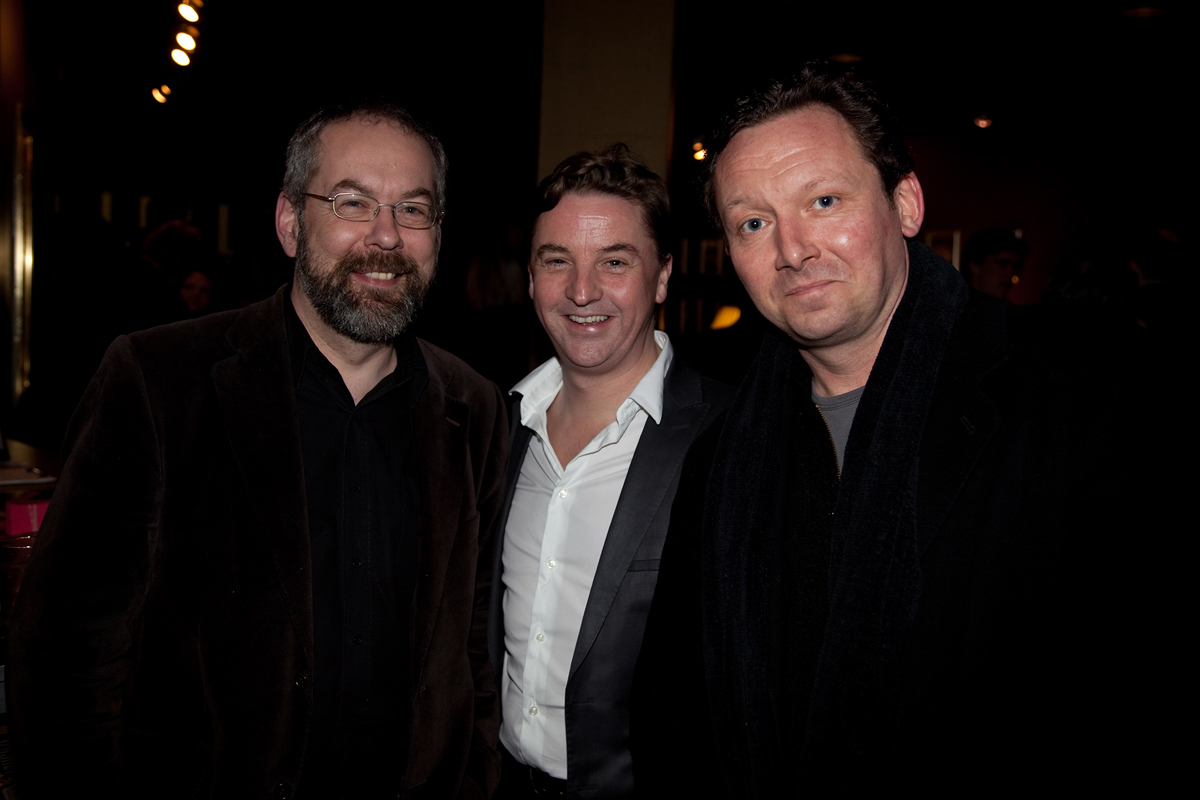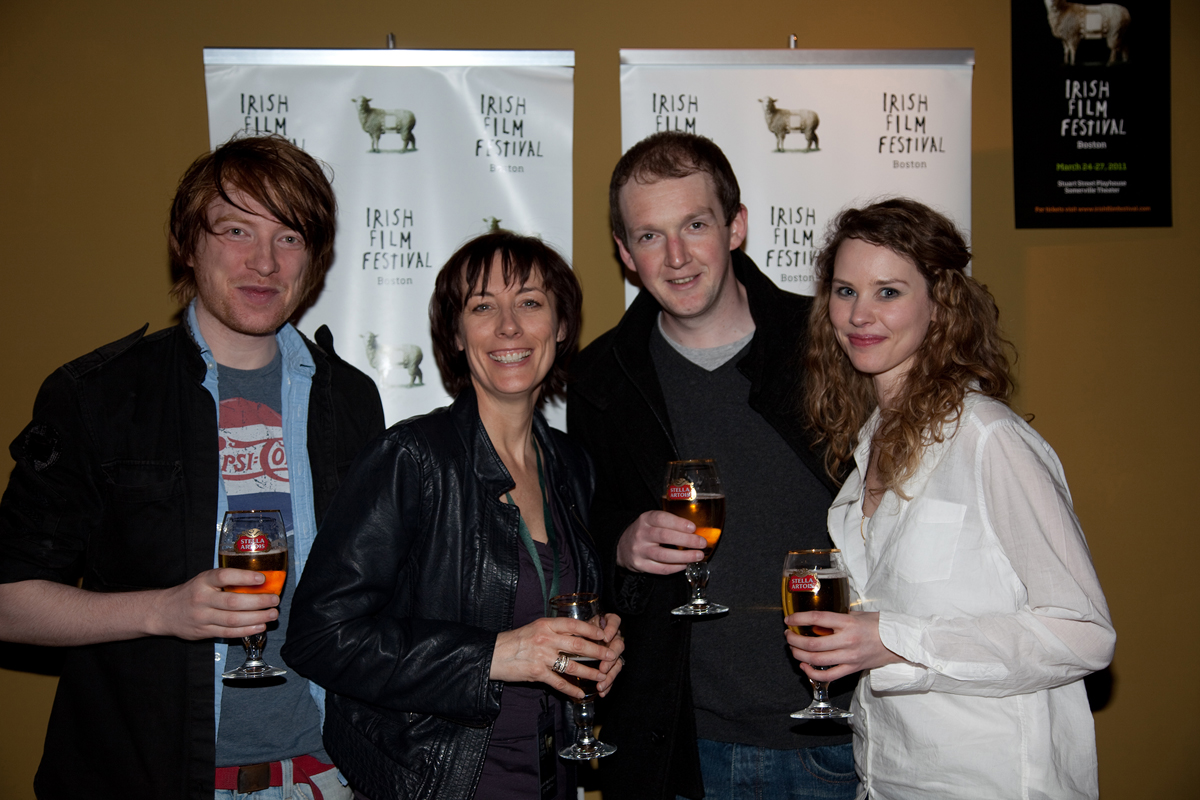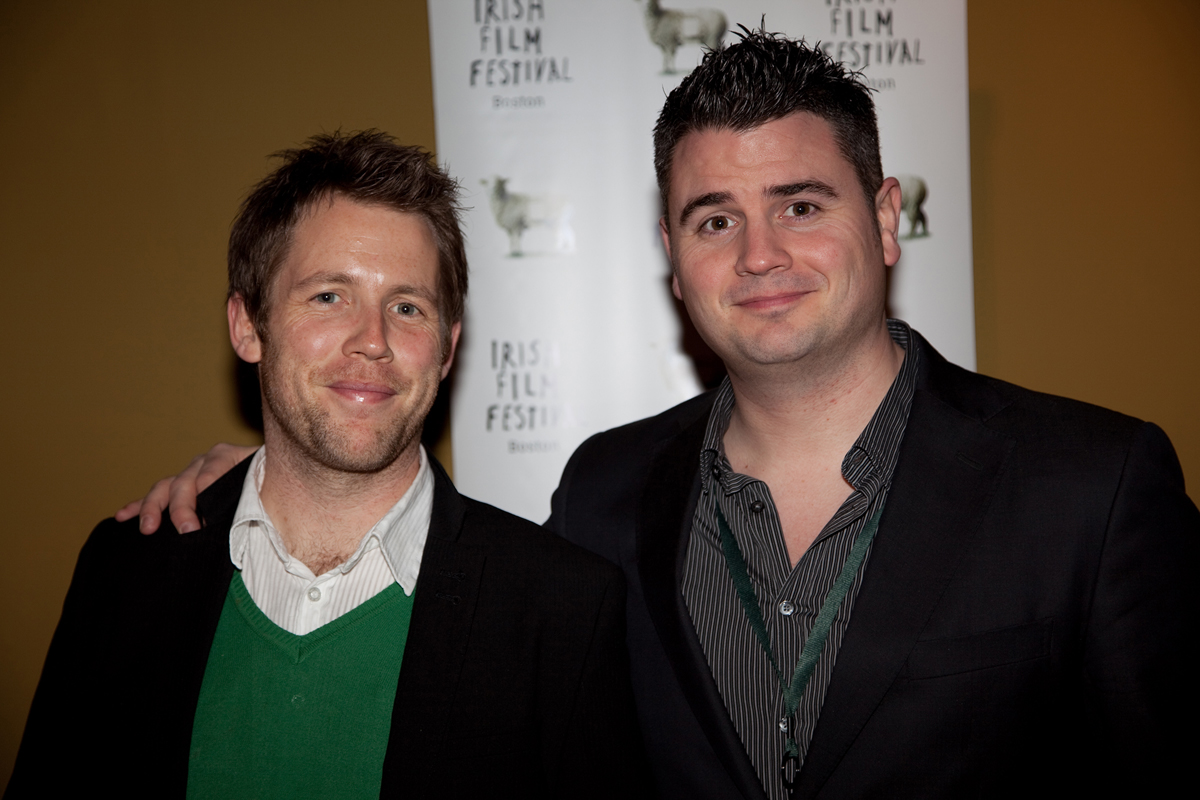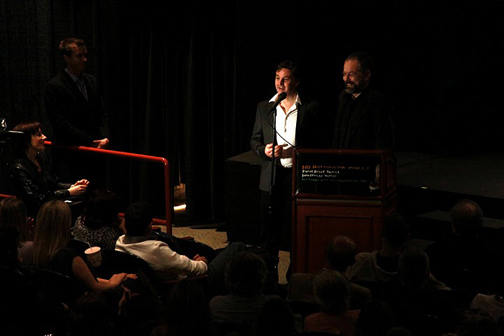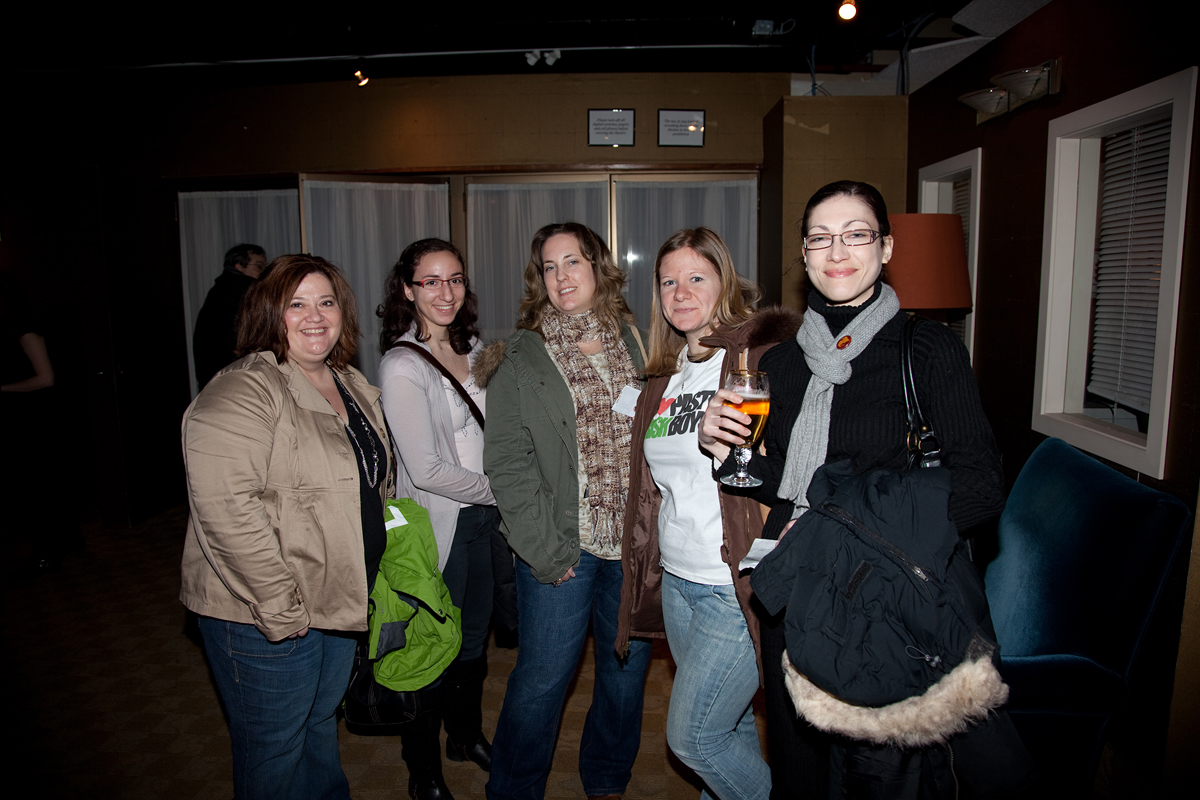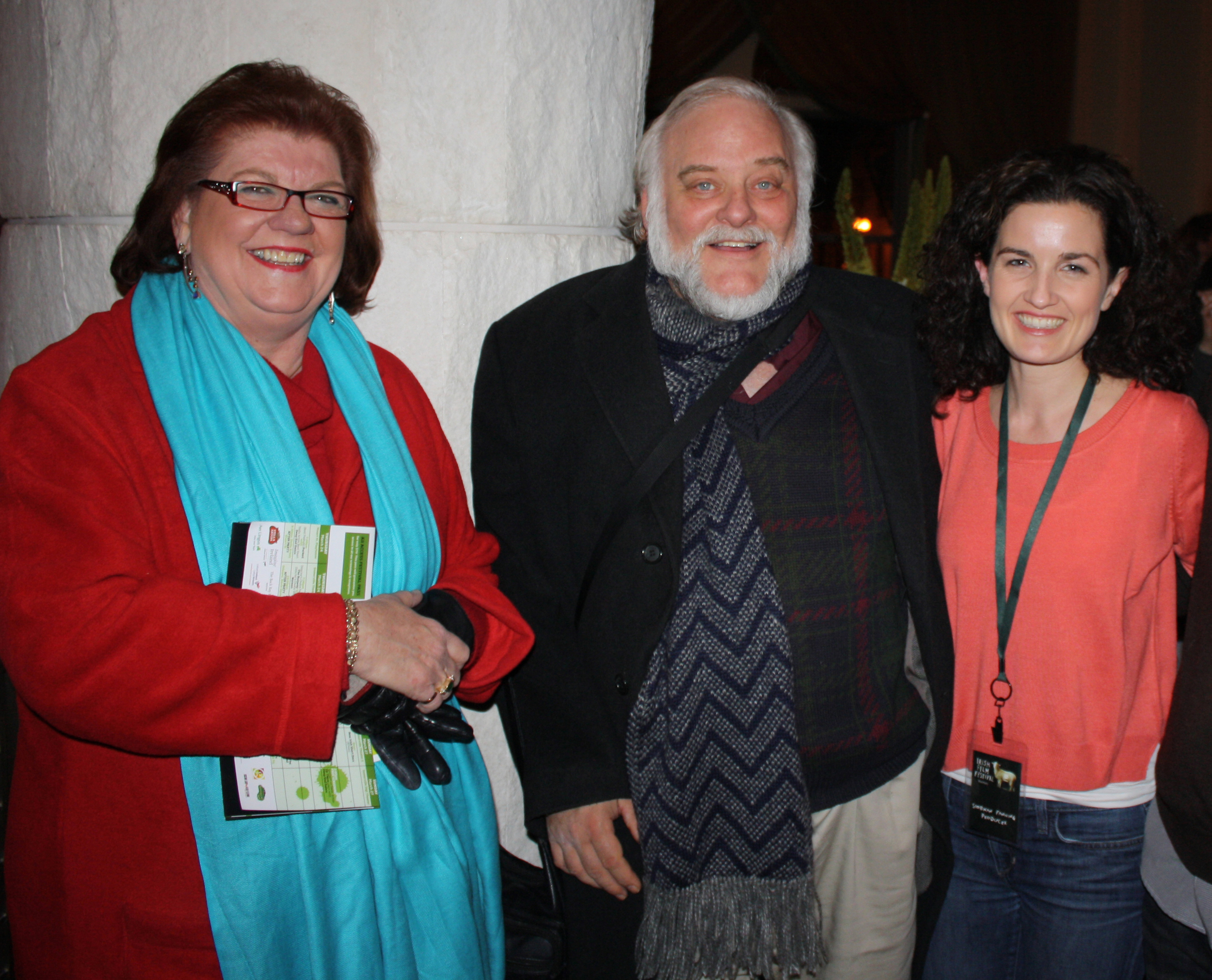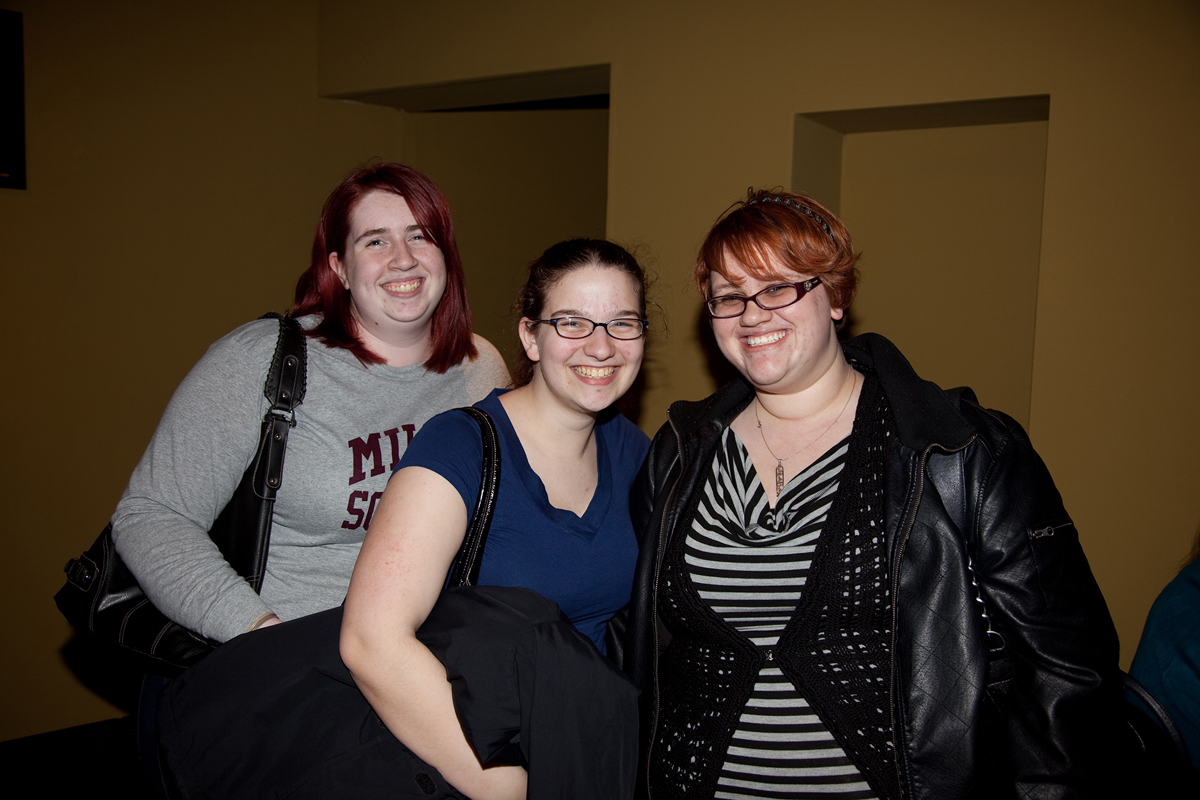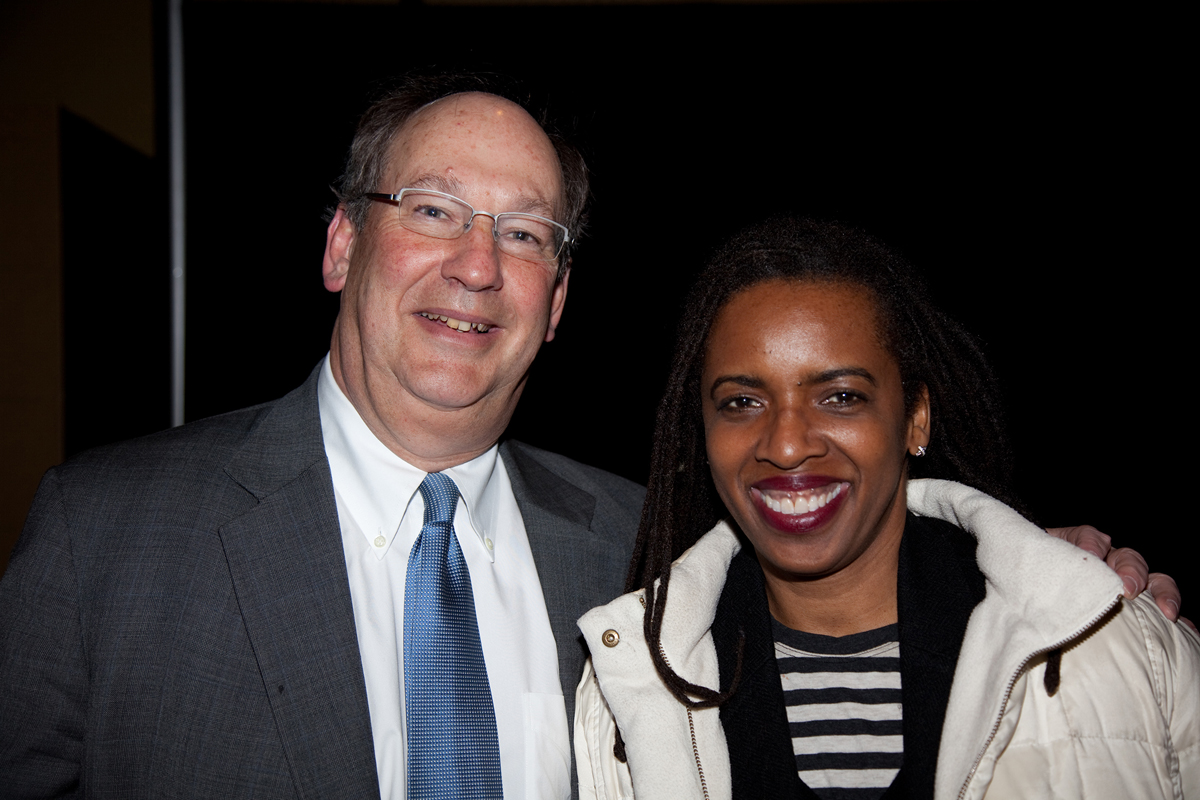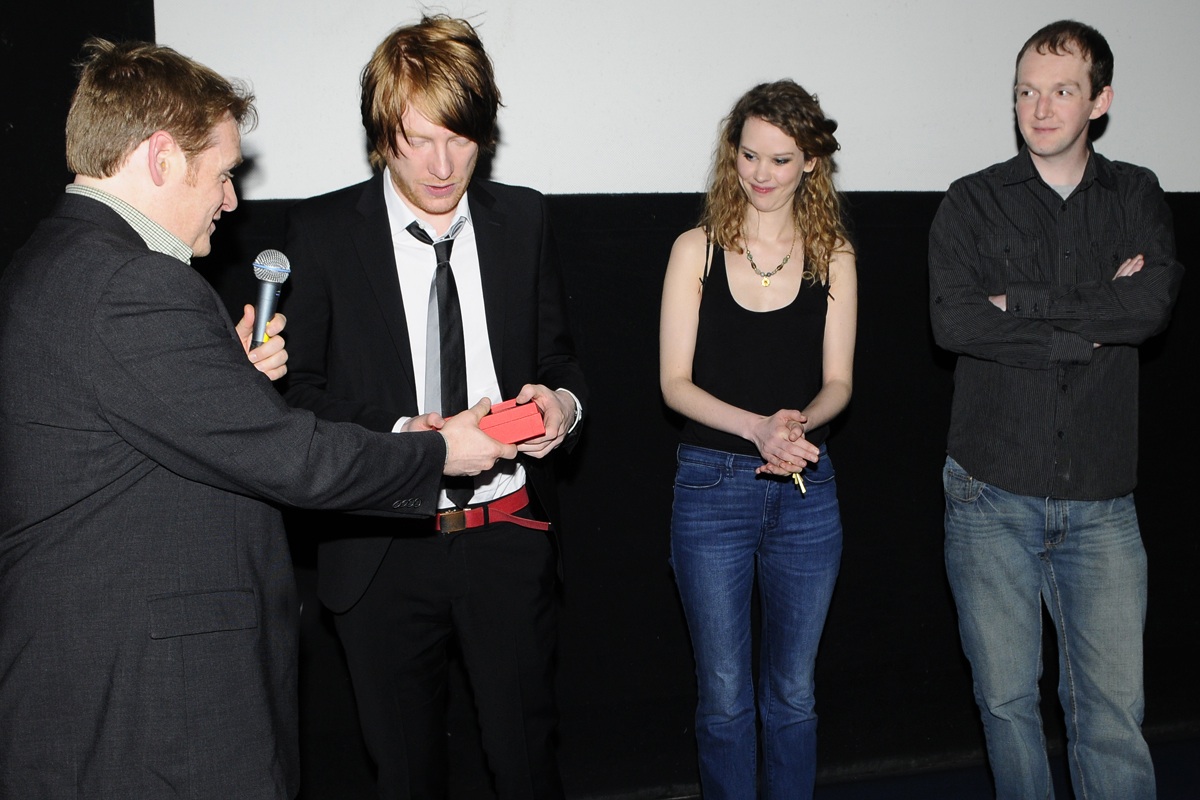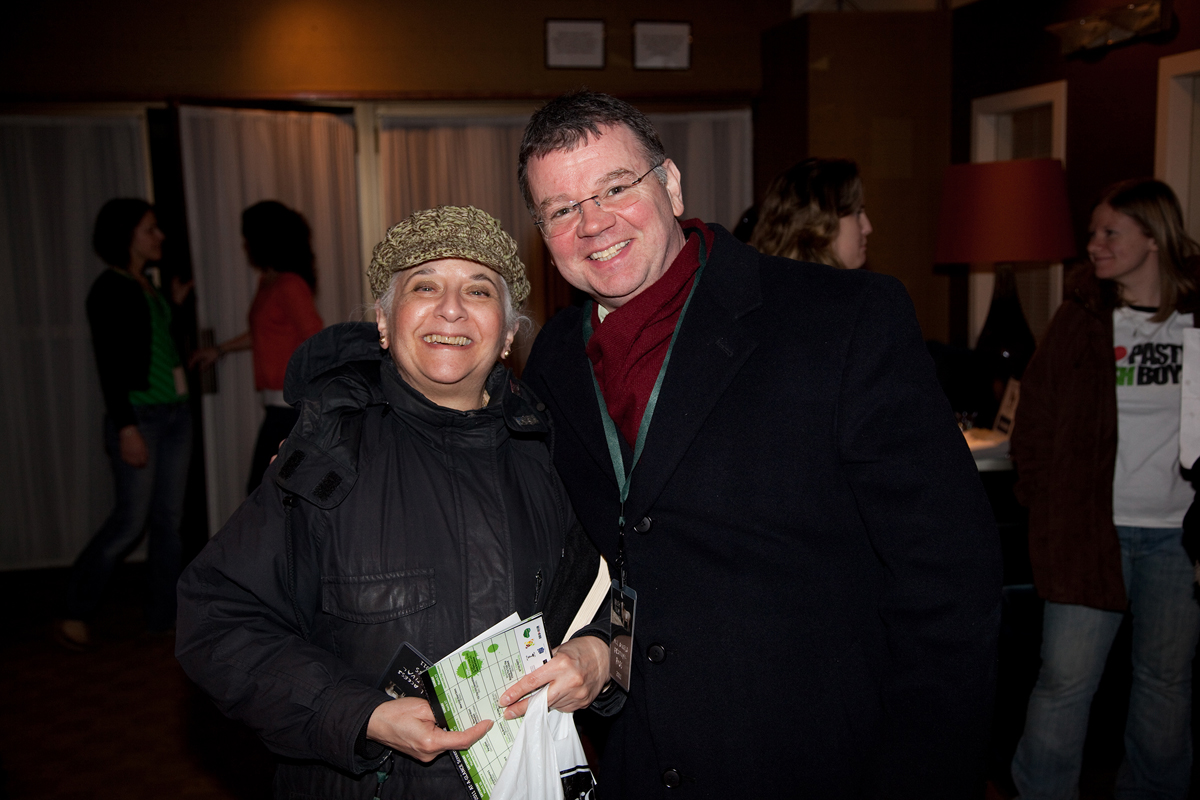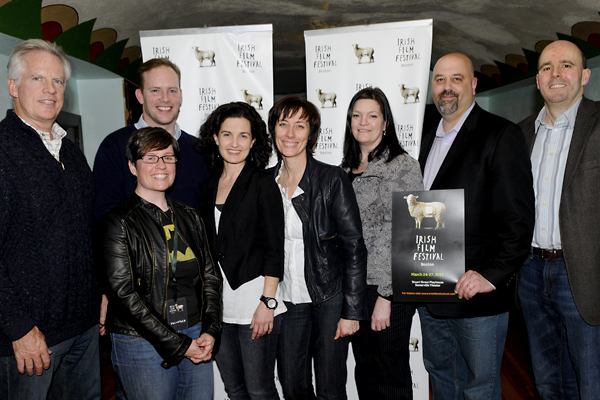 MY BROTHERS
(2010) 90 mins
Director: Paul Fraser
Over the Halloween weekend of 1987 three young brothers embark on an epic quest: to win and bring back to their dying father a replacement for his beloved watch, which came from an amusement arcade in Ballybunnion where all their family holidays together were spent. Noel, Paudie and Scwally steal the local bread van and set off for Ballybunnion. It will be an off-beat and moving journey which - after encounters and adventures that will fortify them for the challenge of their father's impending death - can only lead them home.
NICE GUY JOHNNY
Feature (2010) 89min
Director: Edward Burns*
A master of the modern relationship dramedy, Edward Burns crafts a summery gem centered on baby-faced 24-year-old Johnny Rizzo, who's about to trade his dream job in talk radio for some snoozeville gig that'll pay enough to please his fiance.
PARKED
Director: Darragh Byrne
2011 Honoree: Best Feature
2009 / Ireland (90 mins)
Starring: Colm Meaney, Colin Morgan, Milka Ahlroth
Sometimes the person you least expect can help you find your way home. Fred Daly lives a quiet, lonely life in his car. But that changes when Cathal arrives in a little yellow car and becomes his neighbour. A dope-smoking 21 year old with a positive attitude, Cathal seems determined to make Fred sort his life out. And it works. As Cathal's infectious energy rubs off on him, Fred modifies his car into a home, beats the welfare system and makes a friend in Jules, an attractive music teacher who lives alone nearby. But Fred struggles with his pride to tell Jules about his 'home' as Cathal's life is threatened by his escalating drug habit. As they grow closer, the influence of these three outsiders on each other will change their lives.PARKED is a moving, uplifting film about friendship, trust and the need to feel truly at home.can be tougher than ditching a fiancée.
PEACEFIRE
(2008) 87min
Director: Macdara Vallely
Colin Mc Nally couldn't give a toss about the political situation in the north of Ireland. He's too busy out stealing cars with his mates. But a chance encounter with the a ruthless policeman turns him into an informer for the so-called forces of law and order, and a target of retribution for his father's old mates in the I.R,A.
THE RUNWAY
2010 / Ireland (101 mins)
2011 Honoree: Directors Choice Award
Director: Ian Power
Starring: Kerry Condron, James Cosmo & Demián Bichir
'The Runway' is inspired by the true story of a South American pilot who crashed his plane near Mallow, Co. Cork in 1983. Against all odds, the people of the town came together to build a run-way to get him home and briefly caught the imagination of the nation. It is the story of Paco, a young boy without a father who adopts the pilot and convinces the town to build a runway to get him home.Nine year old Paco Thomas misses his dad. His mum says he was a Spanish sailor but Paco can't remember. They live in Dromoleen, a poor town crippled by a factory closure where Paco spends his days getting into trouble and his nights learning Spanish from an old linguaphone tape for when his dad comes home...But late one night, the life of Paco, his mother, and the whole town is changed when a mysterious Colombian pilot, crash lands his plane in woods on the outskirts of town.As the fractious community comes together to decide the fate of their visitor, Paco is called up as the sole Spanish speaker – and through a translation rich with poetic license, he manages to convince the town to set out to help his new Colombian friend.
SNAP
2010 (86min)
Director: Carmel Winters
With an intensely original style, Snap is a gripping psychologicaldrama about three generations of a family poised to recreate a pastthat each one denies. Fifteen year old Stephen snatched a toddler from the park and held him cap-tive for five days in his Grandfather's house. Three years later, his mother Sandra is forced to piece together what happened - and why. While she tells their story to a documentary camera; her estranged son tells an altogether different story with the camera.
Shorts
ATLANTIC
(2009) 4 min
Director: Conor Ferguson
Poignant, atmospheric tale of a lonely farmer passing his days, unaware of the letter that's on its way from the woman he once loved. A letter that could change his life. But only if he gets to read it.
BYE BYE NOW!
(2009) 15min
Director: Donal Healy
An amusing and poignant documentary about the fate of the Irish phone box, which has gone from the centre of society to the verge of extinction. Bye Bye Now! is a bitter sweet tribute to the phone box, a historical document and a barometer of how much we've changed. A roadtrip around Ireland in honour of the phonebox.
ANAM AN AMHRAIN
(2009) 36 min
In this series, some of our favourite children's songs are given a new lease of life by well known singers and retold using the magic of animation. The series is co-produced for TG4 by Sónta Teo, an independent pro-duction company based in Connemara, Galway and Cartoon Saloon, the Irish animation studio behind the animated hit, 'The Secret of Kells.
COLD TURKEY
(2009) 11min
Director: Gavin Keane
Cold Turkey concerns the misadventures of a frustrated Foley artist, curious children and petrified poultry.
AN COSC
Documentary
(2009) 12min
Director: Vincent Gallaghern
An Cosc tells the story of two friends from opposite sides of town, who share a voracious passion for hurling.
CROSSWORD
(2010) 13 min
Director: Vincent Gallagher
On a significant day in her life, a lonely woman finds solace in the daily cross-word finds that the answers to the clues are all around her. Is it magic, coincidence or something else entirely.
DEEP END DANCE
2010 / Ireland (6 mins)
2011 Honoree: Best Irish Short
Director: Conor Horgan
Starring: David Bolger, Madge Bolger
Mother and son, above and under water, the dance of their lives.A fully dressed man is pushed into a swimming pool by his mother. He brushes himself off and starts dancing underwater, always aware that she's watching. After a while she joins him, and they play out the story of their relationship through the underwater dance.
EVE OF IRELAND
(2009) 1min 50 sec
Director: Will Donovan
An experimental film in which clocks and people are moved around the screen. The film is about creating an atmosphere of the past of Ireland.
HEART
(2010) 14 mins
Director: Mark Cogan
Damien is compelled to follow his heart for what he thinks may be one last chance at happiness.
MOLLIE
(2010) 3 min
Director: Sarah McCann
Mollie intersperses archive footage of the Director's 91-year old grandmother in her home with voice-over of her newspaper obituary notice, written and read by the Director. It is a short obitu-ary portrait of an amazing lady.
NOREEN
2010 / Ireland (18 mins)
2011 Honoree: Directors Choice Short Award
Director: Ian Power
Starring: Brendan Gleeson, Brian Gleeson
Two policemen learn life lessons on a house-call in rural Ireland;Frank is young and heartbroken...Con is middle-aged and weary...They're both alone.They're both idiots.

THE GENTLEMAN'S GUIDE TO VILLAINY
(2010) 1 min 29 sec
Director: Aidan McAteer
A 1920s instructional silent moving picture for the discerning gentleman villain...
THE CHRONOSCOPE
(2009) 20 mins
Director: Andrew Legge
A mockumentary about a beautiful scientist in 1930s Ireland who invents a machine that can see into the past. Af-ter being hailed as the discovery of the century people soon turn away from her as they realize that history is not as it is written.
THE STORY OF 99
(2011) 10min
Director: Aideen O'Sullivan

CURED
(2010) 12 min
Director: Mary Redmond
An unconventional love story with a meaty twist! Exploring such themes as love, isolation, and hope, 'Cured' tells the painstakingly humorous story of Maggie as she struggles with Obsessive-Compulsive Disorder.
CROSSING SALAWEEN
(2010) 20 min
Director: Brian O'Malley
Having survived the massacre of her family by the Burmese army, a young Karen girl named Ko Reh must make the long journey through the horrors of the Burmese jungle to the Salween River, beyond which lies the relative safety and freedom of the refugee camps in Thailand.
DEIMHEAS
(2010) 25 mins
Director: Trevor Laffey
Deimheas is the story of shear hard work. It follows the lives of three men from the west of Ireland and the sheep that they shear.
HENRY AND SUNNY
(2009) 15 min
Director: Fergal Rock
Henry, an unemployed clown falls in love with Sunny, a famous soap opera actress. Can true love prevail against all odds?
IN THE NIGHT IN THE DARK
(2010) 2min
Director: Rob Kennedy
For one young woman, things are about to go bump in the night.
THE NIGHT NURSE
(2010) 4 min
Director: Terence White
A nurse doing the graveyard shift on a psychiatric ward searches frantically for a missing patient, only to discover the terrible truth behind the disappearance.
THE MOMENT
(2010) 9min
Director: Paddy Slattery
The Moment is a visual telling of the final ten minutes of a man's life. There are many obvious reasons why he seems unwilling to relinquish his life, however, his only motivation is the undying love between he and his wife.
THE OTTOMAN EMPIRE
(2010) 15 min
Director: James Phelan
Ever wonder where all the things that disappear down the back of your couch end up? Prepare to find out. Welcome to the Ottoman Empire.
PAPERMAN
(2010) 6 mins
Director: Richard Kelly
A Lone man's quest to find true love in a busy paper metropolis. Will he find the Papergirl he hopes for. This is the story of Paperman.
PASSING
(2010) 11 min
Director: David Freyne
After finding her husband dead on their land, an elderly woman sets herself the task of getting his body back to their home. On the journey Margaret and her deceased husband talk about their lives and times passed.
SLEIGHT OF HAND
(2010) 13 min
Director: Bob GallagherWhen Laura returns to Ireland for her Grandfather's funeral after a long es-trangement she evades familial ten-sions by immersing herself in memories of her grandfathers magic act.
UP THERE
(2010) 14 mins
Director: Malcom Murray
Shot high above the streets of New York City, UP THERE reveals the dying craft of large-scale hand painted advertising and the untold story of the painters struggling to keep it alive. Capturing a trade that is equal parts artistic precision and grueling labor, the film presents a painting tradition pre-dating modern advertising. A craft that today finds itself dangling precariously on the brink of extinction.
DIABHAL AG AN DAMHSA
(2010) 25 min
Director: Paddy HayesOn that chilly starlit night, a tall brood-ing stranger entered Tooreen dance hall, with a whiff of danger emanating from him. Bridget had the innocence of Eve in the Garden of Eden but she shared her inquisitiveness. When the two of them took to the dance floor, heads turned. Tooreen, where cheek to cheek dancing was forbidden by the priests, had never witnessed this kind of lustful dancing before.
WEE WISE WORDS
(2010) 5 min
Director: Joel Simon
Children from Ireland talk about the environment- their opinions are fresh, insightful... and sometimes surprising. We discover that mice could soon become extinct due to too many mousetraps, and recycling could save the Orang Utang.
Documentaries
THE BOYS FROM ST. COLUMBS
(2009) 54min
Director: Tom Collins
The Boys of St. Columbs tells the story of eight men who started out in St. Columb's school in Derry City in Northern Ireland. Born around the second-world war, they knew fear and segregation as young boys. Their circumstances forced them precociously to consider their downtrodden status. This education would lead them to become some of the most important figures in Irish culture in recent history. This documentary invites an audience of young and old to hear the story of Seamus Heaney (Nobel Laureate), John Hume (Nobel Laureate), Ambassador James Sharkey, Phil Coulter, Paul Brady, Eamonn McCann, Seamus Deane and Bishop Edward Daly.
PARADISO
United Kingdom (2009) 60min
Director: Alessandro Negrini
After forty years, Roy Arbuckle wants to reunite his former showband, The Signetts and his formers musicians, nowadays in their seventies in a high-risk effort to bring together divided Protestant and Catholic communities for a major dance night in celebration of The Fountain, the last Protestant enclave on the west bank of Derry, Northern Ireland.A colorful, melancholic and ironic musical journey through a ghetto that, even if finding itself in its last dance, it doesn't want to miss a single step.
THE PIPE
2011 Honoree: Best Documentary
(2010) 54min
Director: Risteard O' Domhnaill
A compelling documentary film four years in the making, The Pipe tells the story of the small Rossport community which has taken on the might of Shell Oil and the Irish State.The discovery of gas off this remote coastal village has led to the most dramatic clash of cultures in modern Ire-land. The rights of farmers over their fields, and of fishermen to their fish-ing grounds, has come in direct conflict with one of the world's most powerful oil companies. When the citizens look to their State to protect their rights, they find that the government has put Shell's right to lay a pipeline over their own.Already five locals have spent 94 days in jail rather than let the proposed Shell pipeline cross their lands. This once tranquil area is engulfed in turmoil, as huge numbers of police drafted in. Normal policing has broken down following baton charges, surveillance, arrests, and a hunger strike by a local schoolteacher. With the imminent arrival of the world's largest pipe laying vessel, the Solitaire, a massive security operation is put into action by the State to ensure that the pipe is laid without interference. When all hope seems lost, events take a dramatic turn...Following the personal experience of three main characters at the height of local tension, The Pipe is a story of a community tragically divided, and the prospect of a pipeline that can bring economic prosperity or destroy of a way of life shared for generation.
TILL THE TENTH GENERATION
(2009) 80 min
Director Gerry Gregg
For almost 60 years Tomi Reichental was silent about his experiences in the Nazi death camp of Bergen Belsen. Now, as the ranks of Holocaust survivors dwindle, Tomi has found his voice and returns for the first time to the place where he witnessed as a nine-year-old, the annihilation of thousands through starvation, disease and mass murder.