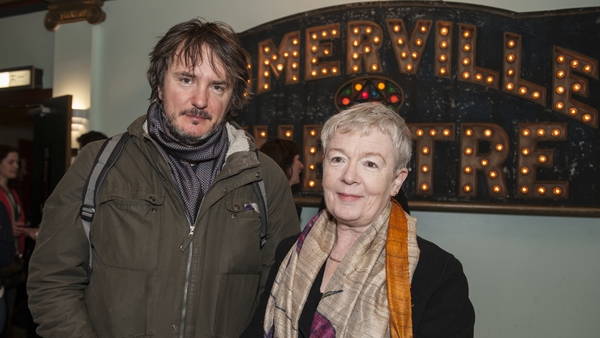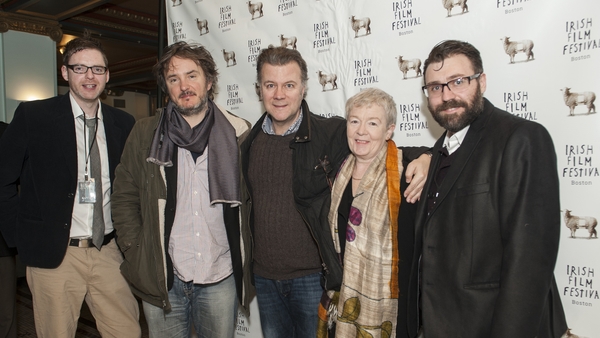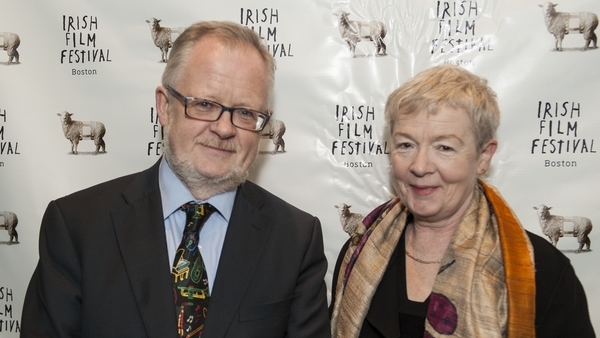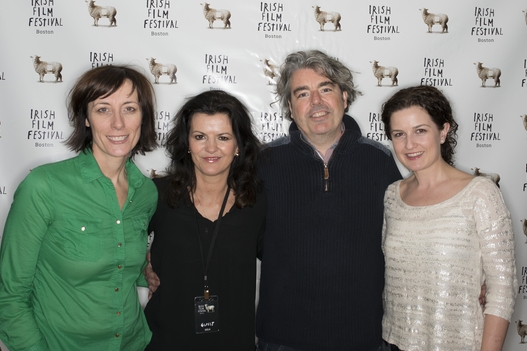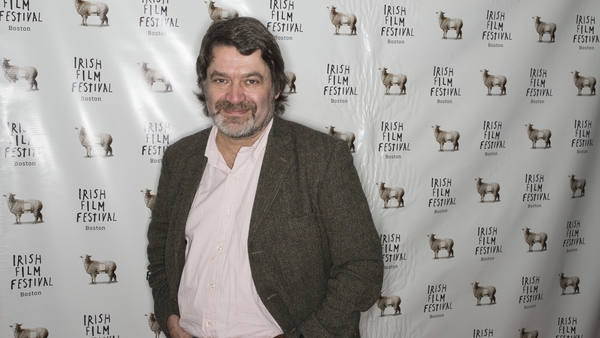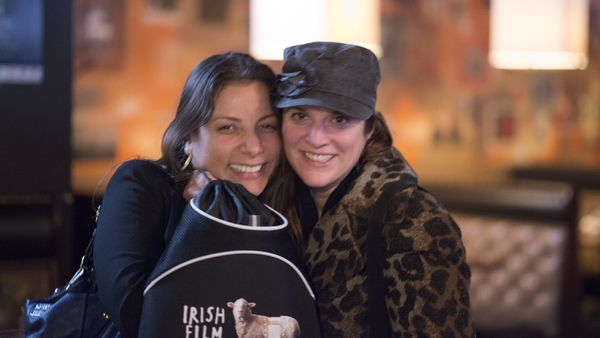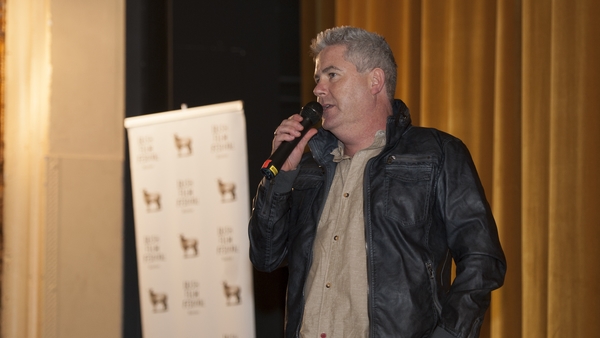 LIFE'S A BREEZE
2013/Ireland (85 min)
Director: Lance Daly
2014 Honoree: Director's Choice feature

Life's a Breeze is a feel-good 'recession comedy' about a family struggling to stay afloat and stay together through hard times in Ireland. Unemployed slacker Colm (Pat Shortt), his aging mother Nan (Fionnula Flanagan) and his niece Emma (Kelly Thornton) must overcome their many differences to lead their family in a race against time to find a lost fortune. Who said life's a breeze?
MADE IN BELFAST
2013/UK
NOBLE
(101 min)

RUN & JUMP
2014/Ireland (102 min)
2014 Honoree: Best Breakthrough Feature,
Tamara Anghie, Steph Green and Ruth McCabe in person.
SONGS FOR AMY
(103 min)
THE WAKE
(42 min)
Shorts
A BIG DEAL
Director: Steve Ryan
A SEA TURTLE
Director: Kathy Schultz,
2012/Canada (10 min)
A moving and exquisite stop-motion animated film that chronicles the life cycle of this critically endangered species, capturing the beauty of the ecosystems that sea turtles inhabit.

BREAKFAST WINE
2013/Ireland (11 min)
Director: Ian Fitzgibbon
Ian Fitzgibbon and Dylan Moran in person
They say it takes just three alcoholics to keep a small bar running in a country town, but what if you've only got two?
HANNAH COHEN'S HOLY COMMUNION
Director: Shimmy Marcus
LEAN ON ME
Director: Gavin Butler
LOST AND FOUND
Director: Philip Hunt
2008/UK (24 min)
A multi-award winning film about a little boy who tries to return a lost penguin to Antarctica. Narrated by Jim Broadbent.
MELTDOWN
2012/Canada (2 min)
Director: Carrie Mombourquette ,
A polar bear must try his luck finding a job in the big city when the last of his Arctic ice environment disappears.
OUR UNFENCED COUNTRY
DIrector: Niamh Heery
STORY BUD?
Director: Jenny Keogh

STUAMA
Director: Paul Webster
THE KRILL IS GONE
Director: Jeffrey Bost
USA, 2010/USA (5 min)
A comedic take on the serious subject of man-made global warming voiced by Sponge Bob's Tom Kenney
THE GRAVEDIGGER'S TOUR
Director: Stephen Ryan

TZARITZA
Director: Theodore Ushev
2006/Canada (7 min)
A warm, humorous and magical story about a young girl who misses her Bulgarian grandmother. When the girl finds a tzaritza (magic shell) along the seashore, she hatches a plan to bring her grandmother from Bulgaria to Montreal.
THE MISSING SCARF
2013/Ireland (7 min)
Director: Eoin DuffyA black comedy exploring some of life's common fears: fear of the unknown, of failure, rejection and finally the fear of death. Narrated by George Takei and short listed for the 2014 Oscar Short Animation award.
THE NOTE
Ciaran Creagh
UNFOLD
Director: Steven Daly

VOLKSWAGEN JOE
(29 min)
2014 Honoree: Most Inspiring Best Short
WINDOWS OF WONDER
Director: Maurice O'Caroll
Docs
FIONNULA - Puipéad Beag Ar Thuras Mór
(26 min)
HANDING DOWN THE TUNES
2008/Ireland (52 min)
Director: Ken Lynam
HANDING DOWN THE TUNES covers the life of Clare born musician Tommy McCarthy, beginning with his early days growing up on the family farm near Kilmichil, and learning to play music at the age of 9. A turning point came when he first heard the great piper, Leo Rowsome, on the radio one night.
The film alsocovers Tommy's years in London, where he emigrated in the early 1950's. There he mixed with some of the leading musicians of his generation and was a central figure in the development of Irish traditional music, as well as handing on his musical talent to his four children, Jacqueline, Bernadette, Marion and Tom Jnr. He was a founder member of Na Piobairi Uilleann, helped set up the London branch of the organisation, andtook part in numerous Comhaltas tours and events, including the first ever Comhaltas tour to the US in 1972
MEN AT LUNCH (LON SA SPEIR)

ONE OCEAN: NO LIMITS
(53 min)

SKIN IN THE GAME
2012/Ireland (74 min)
Director: Donald Taylor Black
2014 Honoree: Global Vision Documentary
THE IRISH PUB
2013/Ireland (76 min)
Director: Alex Fegan
THE IRISH PUB is a tribute to the greatest institution in Irish society - the pub, or more specifically, the traditional Irish publicans who run them. The characters in this exceptionally endearing film all run and own pubs that have been in their families for generations and it is through their warmth, wit and wisdom that we gain an insight into the heart and soul of THE IRISH PUB

THE WOMAN WHO WALKED ACROSS AMERICA
WHEN ALI CAME TO IRELAND
2014 Festival At a Glance Schedule